On this page you can find additional relevant resources available on the internet, including links to and a bit of information about them.
We just started to collect links to external resources and will add them continously. This page is still under development.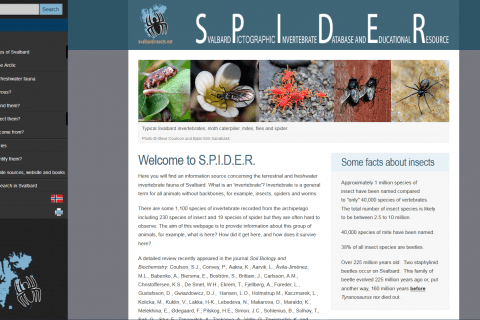 On SPIDER – the Svalbard Pictographic Invertebrate and Education Resource – you can find information on the terrestrial and freshwater invertebrate fauna of Svalbard.
Read More »