---
We are compiling a variety of additional resources. Those are links to external material like further reading, videos, graphics, figures, but also a variety of teaching and learning resources, specifically created for Arctic biology courses taught at UNIS by UNIS teachers.
---
The University Center in Svalbard resources
Svalbox is all about Svalbard geology. Svalbox aims to compile and acquire key data sets and publications to provide an interactive 3D geoscientific database of Svalbard.
The UNIS Executable Books page provides an overview of all eBooks available and/or used for teaching at the University Centre in Svalbard (UNIS).

Student-led Conference On Polar Environments.
Supported by iEarth, bioCEED, APECS Norway and UNIS.
The Arctic Portal is a gateway to Arctic information and data on the internet. It's aim is increased sharing of information and co-operation among Arctic stakeholders and supporting co-operation and outreach in science, education, and policy making.
Check out the library, through which the Arctic Portal provides access to maps, reports, books, articles about the Arctic environment.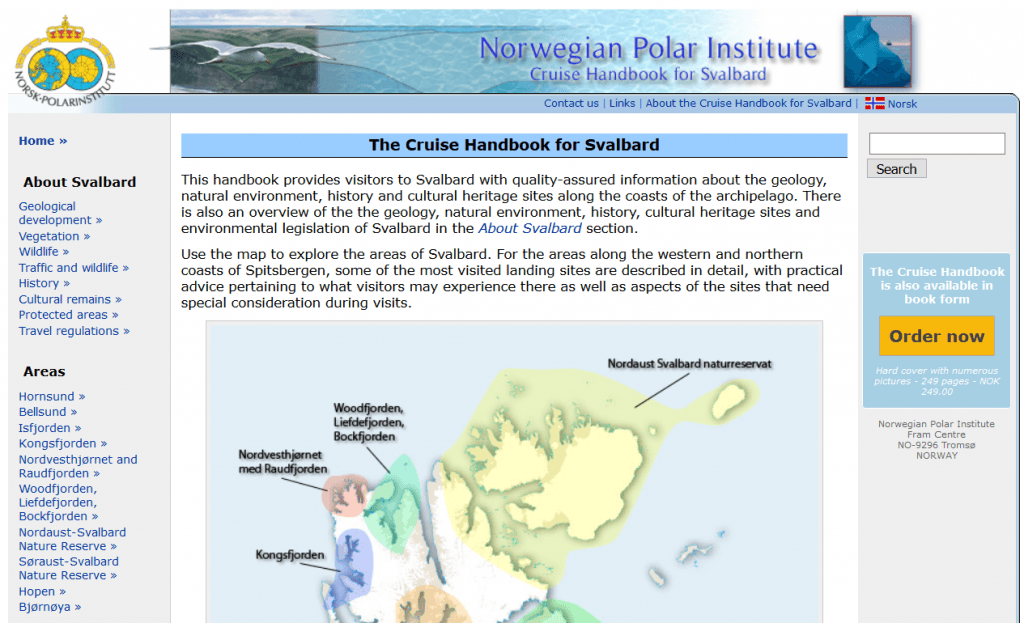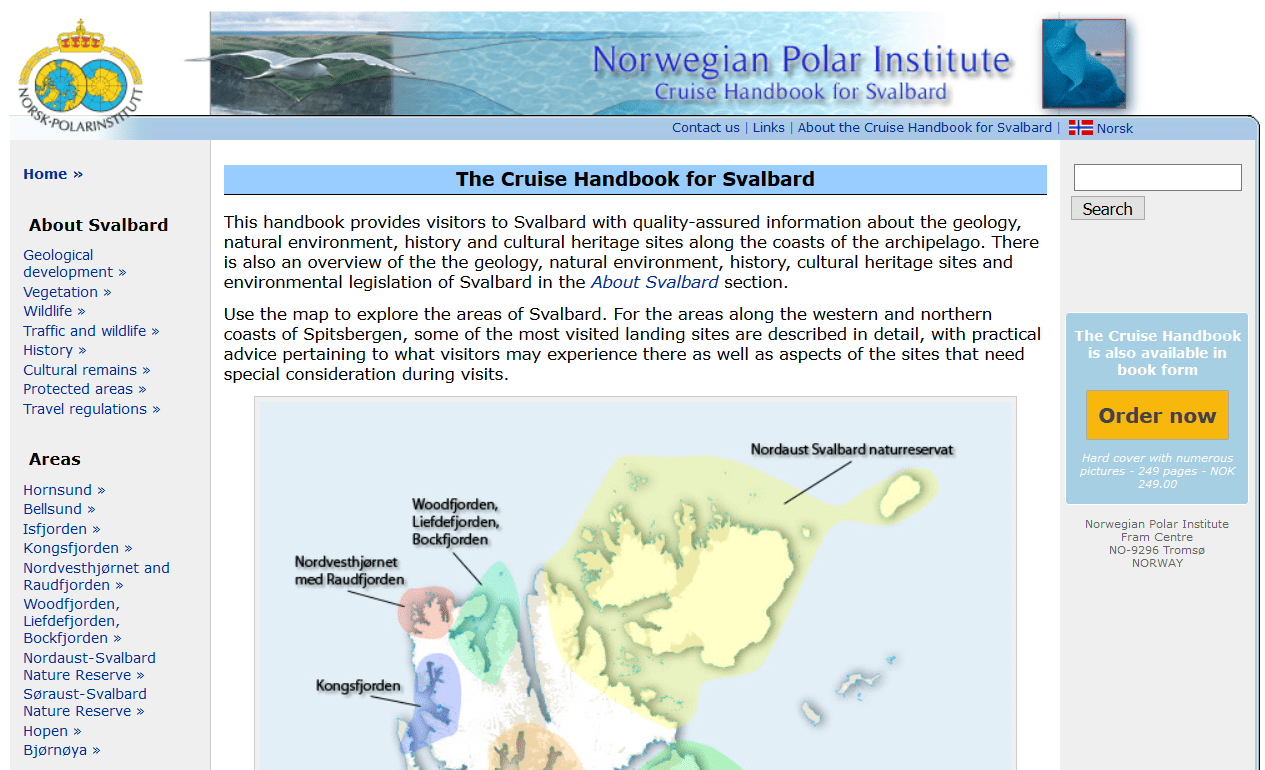 In the Cruise handbook for Svalbard from the Norwegian Polar Institute you can find information about geology, natural environment, history and cultural heritage sites along the coasts of the Svalbard archipelago. You can klick on certain areas on the map to access information, or use the side-menu for navigation.
Knowledge database about the biodiversity in mainland Norway and in Svalbard.
It also contains a tool for classifying nature types (Norwegian only) and information about red listed species, invasive species and more.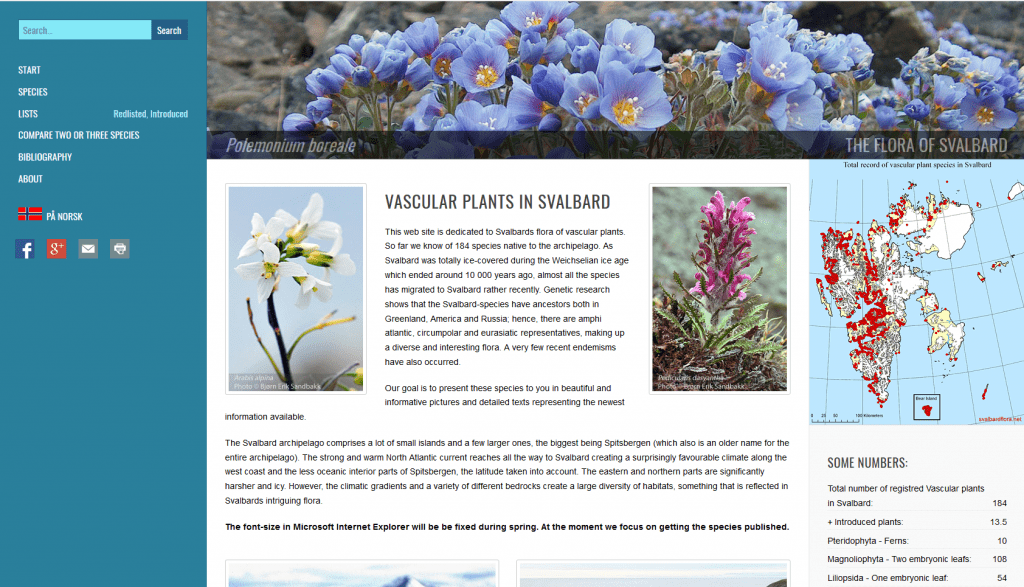 The web-site svalbardflora.no is dedicated to Svalbards flora of vascular plants. Species found aroun dSvalbard are presented with beautiful and informative pictures accompanied by detailed texts. This page is uppdated regularly and represents current knowledge.
The Norwegian Polar Institute provides an extensive map service for Svalbard. Topographic maps, satellite images, geological maps, vegetation maps and more.
The web-site svalbardbirds.com is dedicated to Svalbards bird speices. It is a good refrence tool to learn about the species, their status and occurence.
The site is run managed by Norsk ornitologisk forening (The Norwegian Ornithological Society).
A site containing large amounts of information on everything Svalbard. Historic, biological, geological and more.
Created by Rolf Stange. Site also links to information pages about Jan Mayen and Antarctica.