• Learning Arctic Biology •
Want to learn about Arctic terrestrial biology?​
Video: Tina Dahl and Marcos Poricres
360° Virtual Field Guides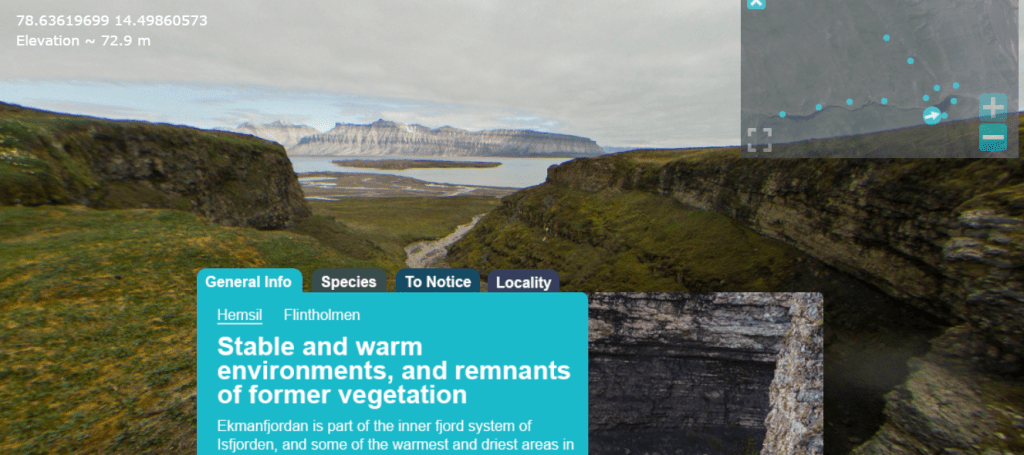 Explore a variety of locations and learn about its biology, history and more. All in 360 degrees!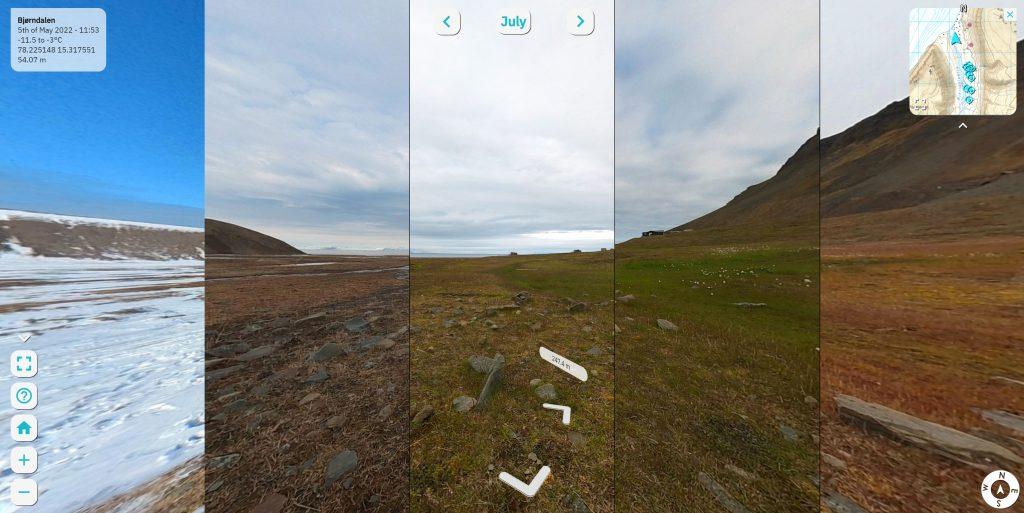 A virtual field guide with a seasonal focus. See how the environment changes in areas around Longyearbyen, Svalbard.
The group invertebrate contains a great diversity of taxa and groups; from hard-bodied insects to soft bodied organisms such as worms. Given this diversity it
Read Article
The fungal kingdom (Fungi) is related to the animal kingdom. They separated approximately 1.5 billion years ago. Like animals and plants, fungi are eukaryotes, which
Read Article
A large number of mushroom species grow in Svalbard. Most are small, some are poisonous, while others are edible and tasty. Fungi have most of
Read Article
Like other plants, bryophytes change between two generations with different morphology and function (heteromorphy). Unlike vascular plants, in bryophytes the haploid gametophyte (1n) is the dominating generation.
Read Article
Bryophytes are the second most diverse group among land plants after the flowering plants (Magnoliophyta, ~350 000 described species; Glime 2007). Defining the number of species of
Read Article
Bryophytes are very resilient and have a unique ability to recover from long-lasting extreme environmental conditions (La Farge et al. 2013, Procter et al. 2007). Bryophytes
Read Article
Parasitic and pathogenic fungi obtain their nutrition from other living organisms, and have a negative effect upon the individuals – hosts – they are parasites
Read Article
Bryophytes have many important ecosystem functions in the Arctic. These include: Regulation of hydrology In many habitats, bryophytes control soil and vegetation hydrology (Beringer et
Read Article
Saprotrophic fungi degrade dead organisms or their remains, such as litter or dung. Depending on their mode of breaking down cellulose or lignin, we recognise
Read Article